Zonnige beelden: maak een foto
De laatste dagen hebben we – na een erg nat voorjaar – lekker veel zon. En dat in een periode waarin de tuin op zijn best is. Daarnaast zorg de zon altijd voor mooie belichting van bijzondere plekjes. Dat kan ooit goed van pas komen.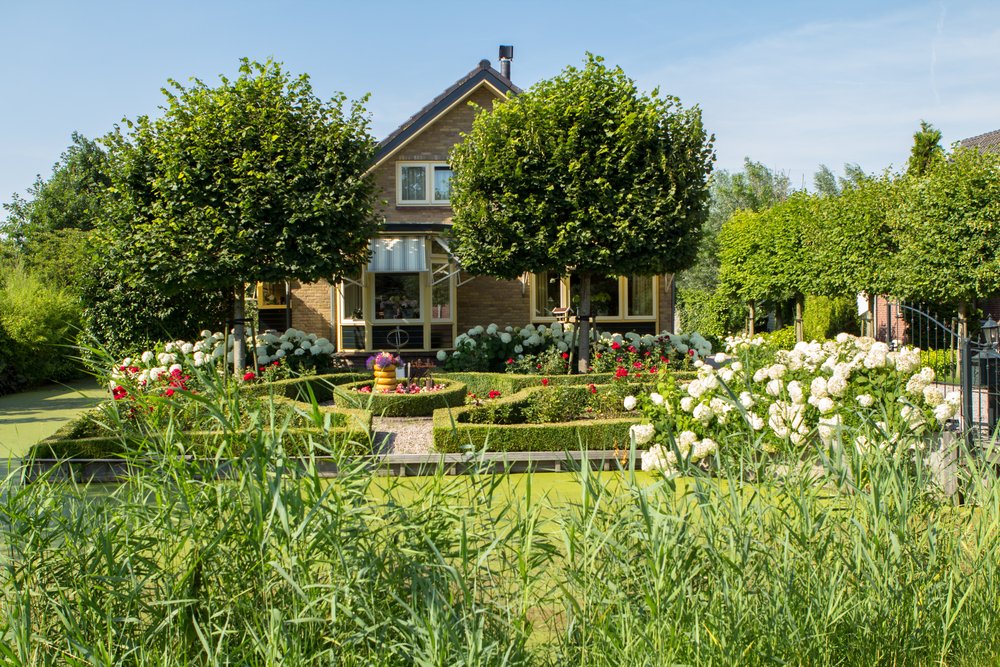 Virtual reality
Wie door ons huizenaanbod op Garantiemakelaars.nl – of op Funda.nl – bladert, wordt vooral getrokken door de foto's. Als Garantiemakelaar steken wij daarom veel werk in kwalitatief hoogwaardige fotografie. Tegenwoordig steeds vaker aangevuld met schitterende video's en – heel modern – driedimensionale beelden. Met een zogenaamde virtual reality bril loop je dan als het ware door het huis heen. Echt een belevenis.
Fototips
Toch is er een ding dat nooit zeker is: wat doet het weer tijdens de fotografiedag? Een zonovergoten tuin of fraai lichtspel in huis maken het beeld extra mooi, maar dat is niet altijd een gegeven als wij komen voor fotografie. Daarom een paar tips om zelf het heft in handen te nemen wanneer de zon mooie plaatjes oplevert. Die kunnen later van pas komen, mocht je besluiten je huis te verkopen. Dan is het fijn dat je 'frisse' foto's bezit, ook al dient de grauwe winter zich aan:
Maak foto's bij voorkeur in de ochtend of tegen de avond, dan is het zonlicht het mooist en ontstaat er een warme gloed. Dit geldt zowel voor buiten als binnen. Doe binnen de lampen aan, dat geeft een extra accent;
Zorg voor voldoende invallend licht om de frisheid ook binnen te accentueren. Geen donkere ruimtes. Voorkom storende zaken in beeld, van tandenborstels tot gaten in de muur.
Heb je bijzondere zaken, zoals glas-in-lood-ramen of een nis in de muur, waar het zonlicht fraai mee speelt: leg het vast.
Maak vooral veel foto's. Hoe meer er te zien is, hoe beter. Dit kan vanzelfsprekend gewoon met je telefooncamera, mocht je niet over een andere digitale camera beschikken. En wie weet heb je er een nieuwe hobby bij als je je eigen prachtige foto's ziet.