De laatste jaren lijken regenbuien steeds heftiger te worden. Straten staan blank, kelders en huizen lopen onder. Meestal komt dit omdat riolen deze buien niet meer kunnen verwerken. Iedereen kan echter helpen, vaak zelfs gesubsidieerd.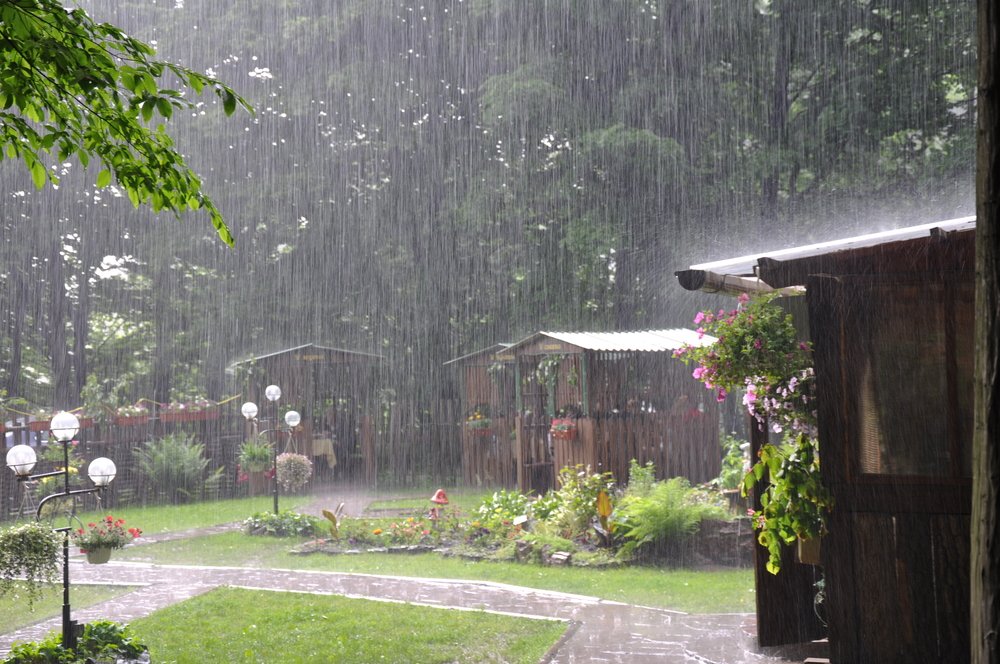 Eigen regenwater opvangen
Om riolen te ontzien tijdens die heftige regenbuien, vragen waterschappen en gemeentes om het eigen regenwater op te vangen. Bijvoorbeeld door de regenpijp(en) om te leiden naar een regenton of ondergrondse wateropvang. Hierdoor is de aanslag van het water op het riool een stuk kleiner.
Gulzige plantjes
Het water dat je opvangt, kun je later weer gebruiken als het droog is. Dan drinken je plantjes en gazon er gulzig van en voorkom je bovendien dat het grondwaterpeil nog verder zakt. Ontkoppelen van de waterafvoer levert dus dubbel voordeel op.
Subsidie
Vandaar dat veel waterschappen en gemeentes subsidies geven op het opvangen van regenwater. Dit kan soms oplopen tot wel dertig procent van de investering. Tel daarbij op dat je waterrekening daalt als je je tuinbesproeiing met eigen water kunt uitvoeren. Hier eveneens dubbel voordeel.
Bingo
Om uit te zoeken of jouw gemeente of waterschap financieel met je mee denkt, kun je terecht op de respectievelijke websites. Maar ook op www.duurzaamthuis.nl is deze informatie te vinden. Zoek je gemeente op, geef aan of je een koop- of huurwoning hebt en bingo – je leest meteen wat de mogelijkheden zijn.
Verduurzamen?
En als je toch op Duurzaam Thuis kijkt, check dan meteen of er voor jou nog meer (lokale en/of landelijke) subsidiemogelijkheden zijn. Bijvoorbeeld voor zonnepanelen, isolatie, warmtepomp, zonneboilers, kortom voor die zaken die je huis een stuk duurzamer maken. Misschien wel tot aan een echte 'nul-op-de-meter-woning': dan ben je niet alleen groen bezig, je portemonnee plukt er meestal op de lange termijn vruchten van.
Advies inwinnen
Vanzelfsprekend is het belangrijk om eerst goed te kijken naar de eigen financiële situatie. Besparen op termijn is goed, maar je moet eerst investeren. Kijk daarom altijd samen met een financieel deskundige naar je mogelijkheden.