Laat het vooral buiten regenen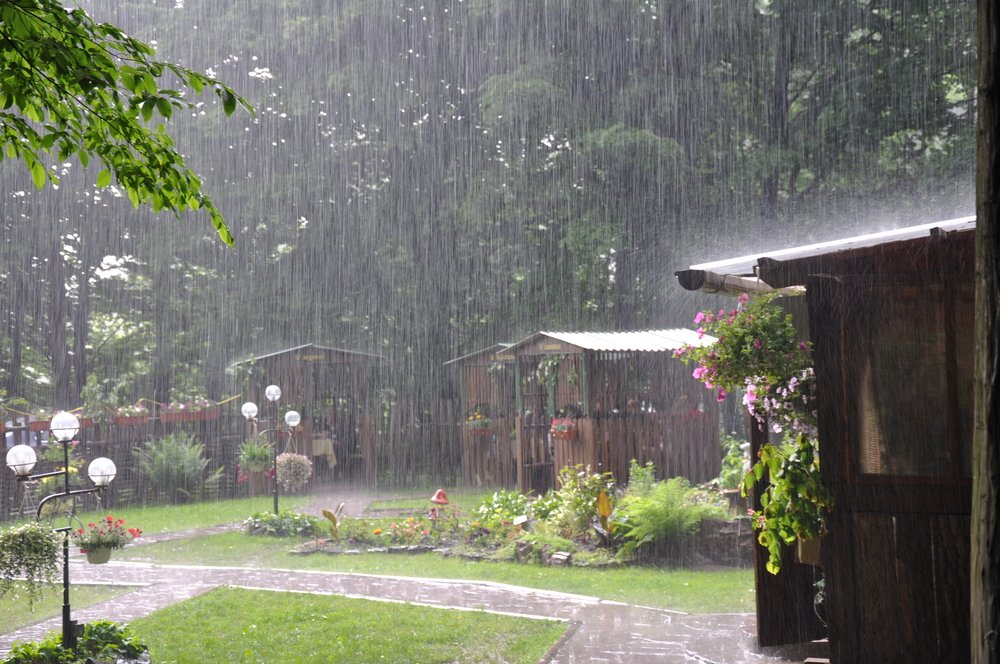 Misschien een iets aparte kop boven dit artikel, maar het is er wel degelijk een om over na te denken. De hoosbuien die regelmatig over het land trekken, zorgen vaak voor overlast. De regen buiten houden lijkt eenvoudig, maar vraagt wel wat aandacht.
Heftig
'Extreem weer', wordt het door de weerdeskundigen genoemd: zware regenbuien, met hagel en onweer. Ze duren vaak kort, maar zijn erg heftig. Er komt dan zoveel water in een keer naar beneden, dat straten blank komen te staan omdat het rioleringssysteem de watermassa niet meer verwerkt krijgt.
Dakgoot
Op die momenten is de kans op een overstroming in huis groot. Omdat je het niet verwacht en ramen open hebt laten staan, omdat de dakgoot vol bladeren zit – zeker nu de herfst er aan komt – en het water over de goot het huis in loopt, omdat de riolering het niet aankan en er water in de regenpijp blijft staan – en het regenwater op die manier over de dakgootrand slaat – of omdat er water door deurkieren sijpelt.
Veilig onderdak
Vreselijk als het binnen nat wordt, maar het gebeurt. Het is daarom zaak om zelfs op een mooie dag geen ramen open te laten. Niet alleen omdat dit inbraakgevoelig is, maar vooral ook vanwege die plotseling optredende buien. Zorg verder dat dakgoten schoon zijn en dat alles wat niet nat mag worden, of wind- en schadegevoelig is (parasols, elektronica, zonneschermen, barbecues, lichte stoelen etc.), veilig ergens onderdak vindt.
Stroom
Mocht het er naar uitzien dat binnenkomend water niet te vermijden is, zet meubilair en apparatuur dan op stenen, tafels of andere verhogingen. Zie je dat er water uit je dakgoot spuit – omdat de riolering het niet meer aankan – probeer de regenpijp dan los te maken van de goot, zodat het water niet onder het dak naar binnen kan. En vergeet niet om de stroom uit te schakelen.
Polisvoorwaarden
Neem na het gebeuren zo snel mogelijk contact op met je verzekeraar en maak zoveel mogelijk foto's of filmpjes die als bewijs kunnen dienen. Check overigens op tijd wat de polisvoorwaarden zijn. Waterschade als gevolg van 'water dat over de drempel' binnenkomt, wordt vaak niet vergoed. Weet dus waar je aan toe bent.
Voorkom erger
Zoals gezegd: even wat aandacht hieraan schenken, voorkomt erger. Want dat er regen blijft vallen, is ondertussen een zekerheid.