Eenvoudiger lening aanvragen voor verduurzaming
Huizenbezitters die overwegen om hun woning te vergroenen, kunnen aanspraak maken op een aanvullende hypotheek. Om dit makkelijker te maken, zijn de spelregels versoepeld. Door een overheidsbesluit vallen de kosten lager uit.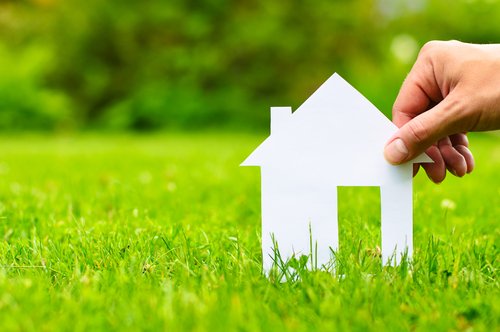 25 mille
Wie geld wil lenen voor het verduurzamen van een woning, bijvoorbeeld voor zonnepanelen, gevelisolatie, vloerisolatie of dubbel glas (minimaal HR++), kan hiervoor de hypotheek verhogen of een tweede hypotheek nemen. Tot maximaal 25 duizend euro.
Flink prijskaartje
Tot voor kort hing aan het afsluiten ervan een flink prijskaartje voor advieskosten. Bovendien moest je een kennis- en ervaringstoets afleggen om aan te geven dat je je bewust bent van de financiële risico's van een aanvullende hypotheek. Nu dit niet meer nodig is, kun je bij veel banken relatief eenvoudig extra geld voor vergroening aanvragen.
Binnen vijf jaar
Een van de eisen is wel dat je de lening afsluit binnen vijf jaar nadat je je bestaande hypotheek hebt afgesloten. Ook zal de geldverstrekker blijven controleren of de aanvraag verantwoord is gezien de inkomenssituatie van de aanvrager. Blijkt hieruit dat de aanvraag niet verantwoord is, wordt de lening niet verstrekt of zal de aanvrager met een lager bedrag genoegen moeten nemen.
Spaargeld?
Volgens de onafhankelijke adviespagina Wegwijs.nl blijft het zaak om je goed op de hoogte te stellen van mogelijke financiële risico's. Vraag bijvoorbeeld een financieel adviseur om raad. Of check bij Wegwijs.nl zelf. De organisatie meldt dat lenen niet voor iedereen de beste oplossing is. Misschien is spaargeld gebruiken slimmer nu dit toch geen rente oplevert. Ook zijn er mogelijk subsidies beschikbaar. Kijk hiervoor bijvoorbeeld op website van jouw gemeente of op energiebespaarlening.nl.
Niet over een nacht ijs
Hoe dan ook: ga zeker niet over een nacht ijs bij het aangaan van jarenlange financiële verplichtingen. Je geldverstrekker kan je meer vertellen over de leenmogelijkheden voor verduurzaming. Begin daarom daar met je zoektocht naar 'groener wonen'.